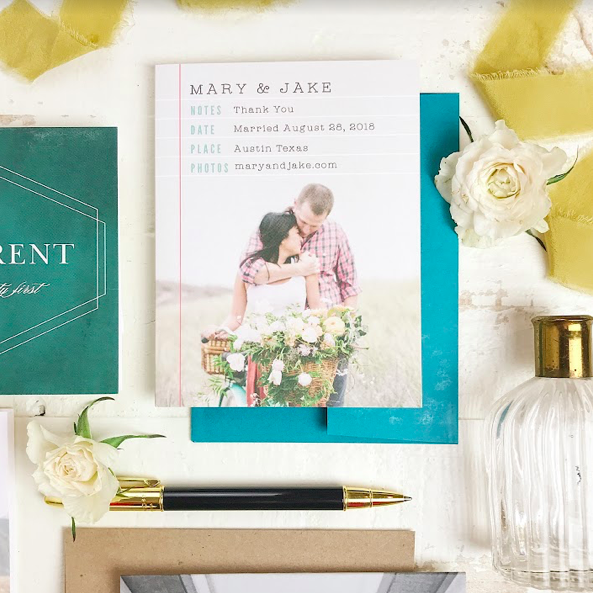 Getting around to sending wedding thank you cards after your big day is not easy and it is one of those things that you know you have to do, but given the immense level of planning and details that you have had to focus on in the run-up to the wedding, it is not always something which you are going to place high priority on. This is why you need to find the way of sending thank you cards with ease, and allowing the  team at Basic Invite to look after this for you is the perfect solution.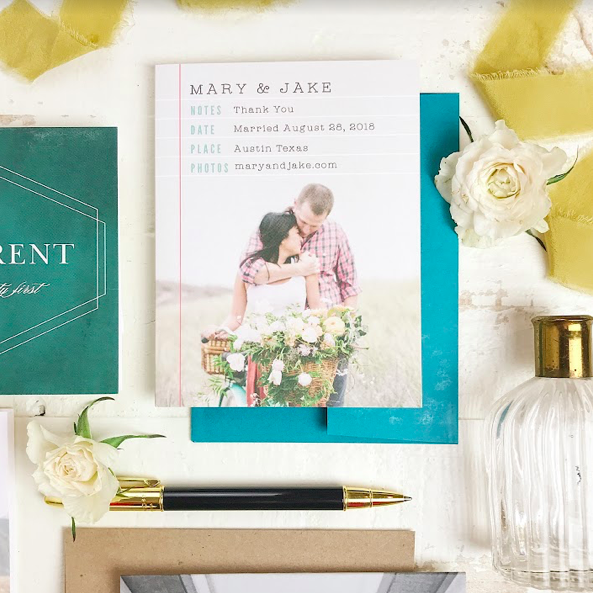 Colors and Styles
If you are looking for a unique thank you card then this is the place to find it and there really is no limitations when it comes to designing a card which is befitting for this gesture of saying thank you. When you send a card like this it is really nice to include additional features which add something a little special and which help to avoid your card looking boring and generic. With this online card producer you can create wedding photo thank you cards with pics of your big day, and you'll have thousands of colors and designs to choose from, all of which can be easily designed online.
Sample
When we buy online there is always the risk that the color of the card isn't going to come out as we expected or that it will be larger or smaller than we wanted. What Basic Invite do is offer you the chance to see a free sample before those cards get posted out, giving you the chance to give your approval of the card before it hits the postbox.
Address Capture
This is a company which really focus on the details and one fantastic feature which they offer their clients is the ability to gather addresses for all the recipients, by simply sharing a link on Facebook, Instagram or Twitter. Once you share the link amongst family and friends they will then add their address to it, which will then be printed directly onto the envelopes which you have chosen on the site. Even these envelopes offer you a lot of design scope, with over 40 different colors to choose from, and a number of styles.
Comfortable
One of the most compelling reasons to use this site is the ease by which you can design your cards. Simply load up the site and then follow the easy-to-use guidelines to ensure that you get the perfect card for this occasion, you don't have to be a techie or a design guru to create something beautiful on the site.
If it is time to get those thank you cards sent out then don't get flustered, simply hit the site and easily create those perfect cards in no time at all. The cherry on the cake with this website is that right now Basic Invite is offering 15% off with coupon code: 15FF51. Easy to use, and a great offer to help you save some money.